OUR CURRICULUM
Learn what subjects we cover at Sacred Heart.
EDUCATING FOR THE FUTURE
The learning journey at Sacred Heart honours the developmental stages in a student's life. Based on leading educational research and the best of today's technologies, we prepare students for the future by teaching them how to think critically and creatively, how to communicate effectively and how to lead and work both independently and collaboratively.
EDUCATING FOR THE FUTURE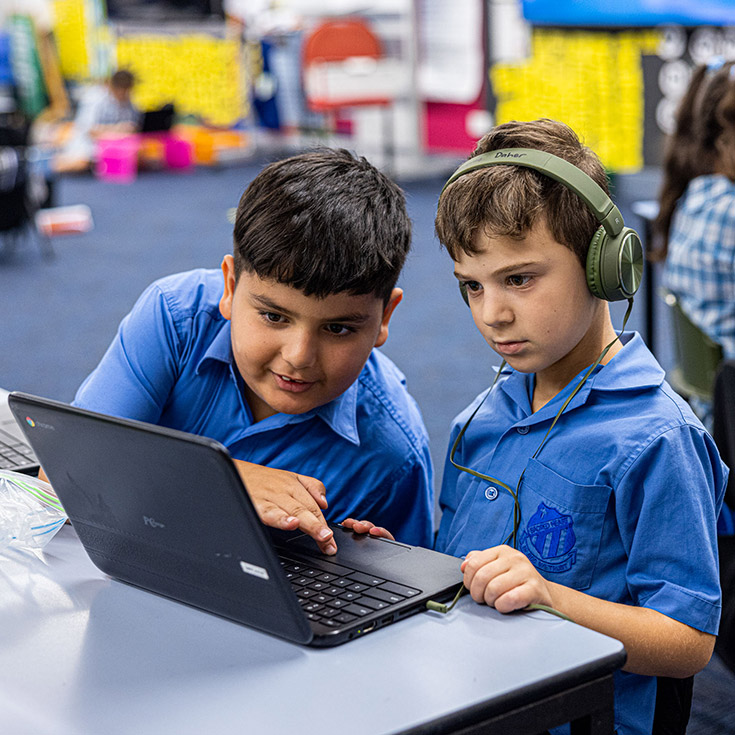 THE KEY LEARNING AREAS
We follow the NSW Education Standards Authority (NESA) approved curriculum in the key learning areas of:
RELIGIOUS EDUCATION
As a Catholic school we also have a strong religious dimension that runs through all the KLAs and is also formally recognised as the KLA of Religious Education.
Sacred Heart students take part in formal Religious Education every day, based on the new Catholic Schools Parramatta Diocese curriculum that is relevant to our students and to the world they live in.
RELIGIOUS EDUCATION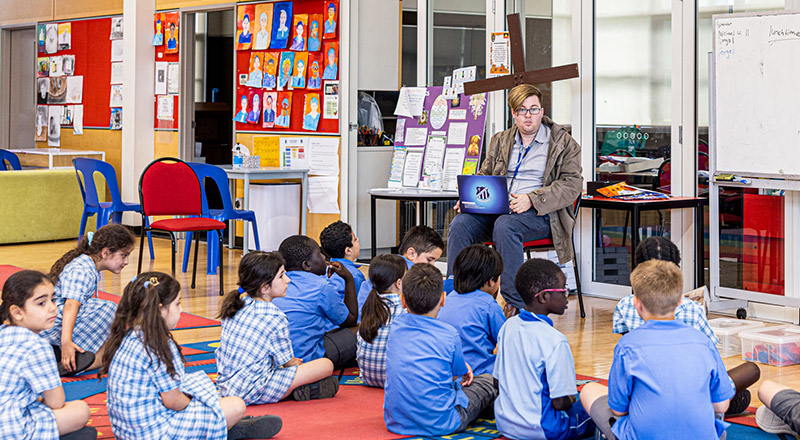 CREATIVE ARTS IS A FOCUS FOR SACRED HEART PRIMARY, WITH A SPECIALIST TEACHER GIVING WEEKLY MUSIC AND VISUAL ARTS LESSONS.
Our primary students are also given the opportunity to learn an instrument through CAPTIVATE, the Catholic School Parramatta Diocese Creative and Performing Arts initiative.
Our students are supported and encouraged in their creative pursuits.
As the building blocks for all learning, we have a strong focus on Literacy and Numeracy throughout our learning and teaching programs.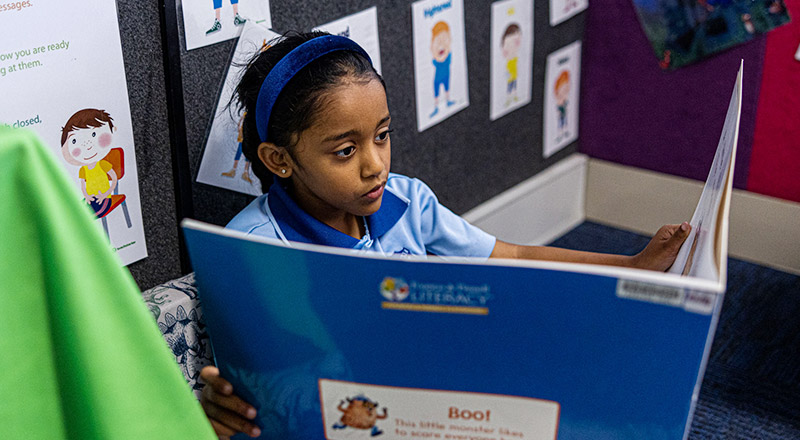 LITERACY
Language is central to students' intellectual, social, and emotional development and has an essential role in all key learning areas. At Sacred Heart Primary, students:
are actively engaged in all learning opportunities provided
will become responsible for their own literacy learning
will become confident in accessing different sources of information within the class, e.g. teacher, peer, modelled text, parent, etc.
will confidently share and discuss their learning
will work independently, in small groups and as a whole class
will read at home each night.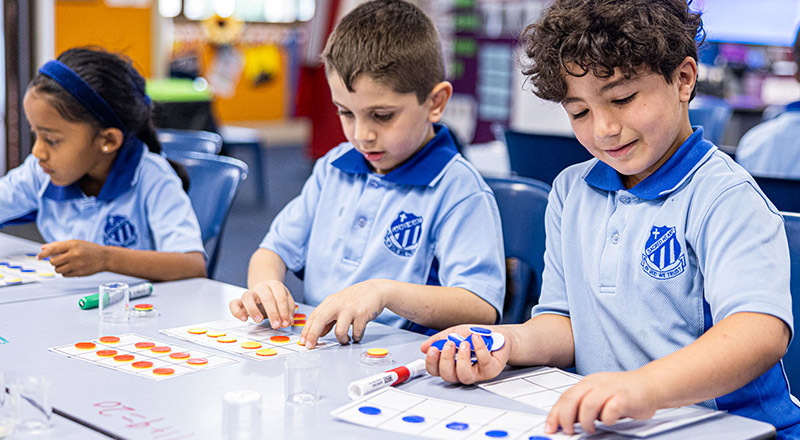 NUMERACY
Numeracy is the foundation for mathematics, which involves reasoning and creativity that results in the solving of problems. Mathematical skills are powerful tools used for solving familiar and unfamiliar problems in our everyday lives.
At Sacred Heart, we aim to develop students' numeracy and mathematical thinking, understanding, competence, creativity, enjoyment, confidence, and appreciation, in the application of Mathematics and their engagement in lifelong learning. Our students learn to:
identify, describe and apply patterns and relationships
use the processes of questioning, reflecting, reasoning and proof
We offer a varied curriculum that is engaging and relevant!
Contact Sacred Heart TODAY to learn more about our innovative learning community.