Sacred Heart Primary is committed to providing its students with personalised learning that is motivating, engaging and empowering.
Through the use of Web 2.0 and CEnet, as a learning tool in classrooms, they are provided with skills that will prepare them for future learning and life.
We believe that the Internet, when safely monitored, is a powerful tool. It gives students instant access to a variety of quality resources, and links them to the wider world. We have the latest technology to ensure students can engage in relevant and stimulating learning.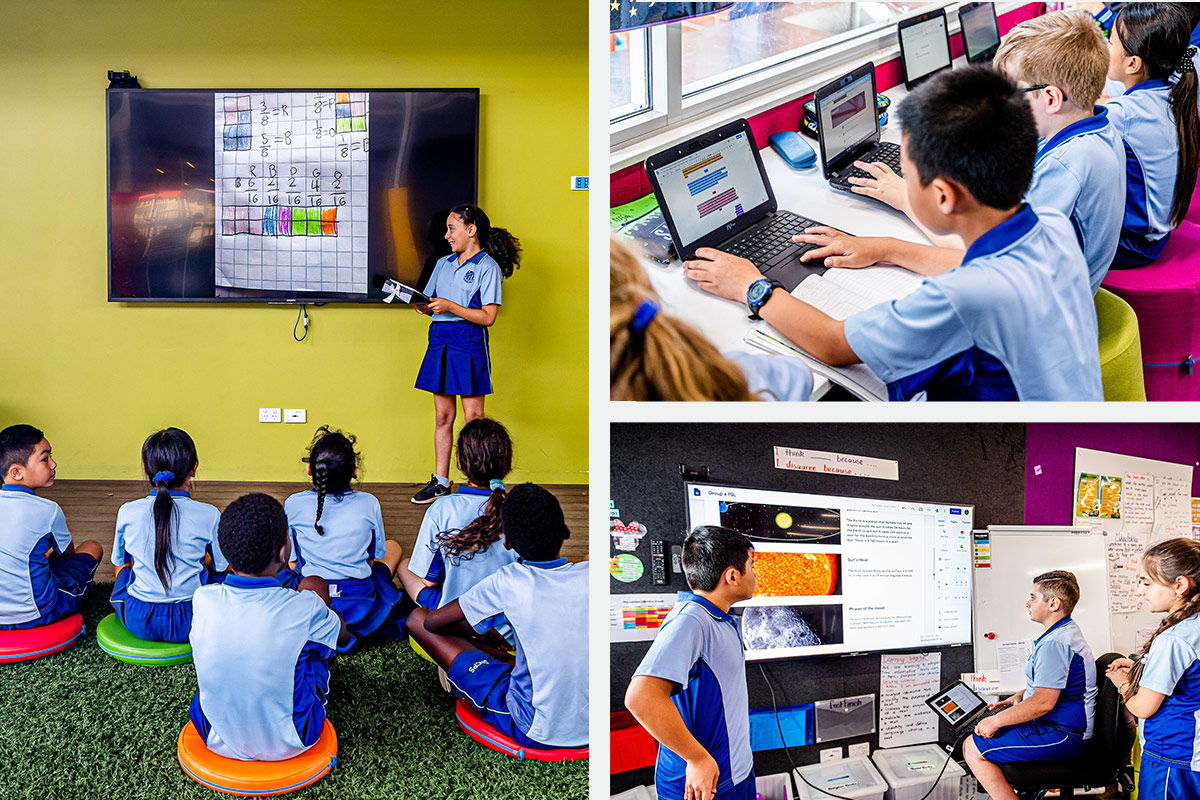 Sacred Heart Primary:
uses wireless technology, with students having access to banks of mobile laptops
equips classrooms with internet access to allow for 'just-in-time' learning
creates creative learning opportunities through the use of digital still cameras and digital video cameras
has access to CEnet, the Parramatta diocese online software, to support learning.
As technology improves, we must evaluate and challenge the way we teach and learn. Professional development is ongoing at Sacred Heart Primary, to ensure that teachers are equipped to provide the best opportunities for their students. We focus on developing age-appropriate information technology knowledge and skills. Topics covered throughout the year include:
basic operations and concepts
word processing
graphics
multimedia
internet and email
spreadsheets
databases
social and ethical issues
web design
blogging and podcasting.
Opportunities in information technology (IT) include:
integrated units that use IT to support learning
IT integrated into Literacy and Mathematics
UNSW Computer Skills competition.