Sacred Heart Primary offers a diverse, yet balanced Personal Development, Health and Physical Education curriculum.
Children in infants and primary classes have a Health, Fitness and Sports Skills lesson, weekly.
Infants children have skills sessions to reinforce gross motor skills and coordination. A sports carnival for infants is held every year.
Primary children are taught a wide variety of skills and games. We have cross-country events and athletics carnivals, with the opportunity to compete up to national level. Development Officers in soccer (boys and girls), rugby league, AFL, cricket, softball and gymnastics visit the school on a seasonal basis.
The PDHPE Program guides the students in their interpersonal relationships, growth and development, active lifestyle, and personal health.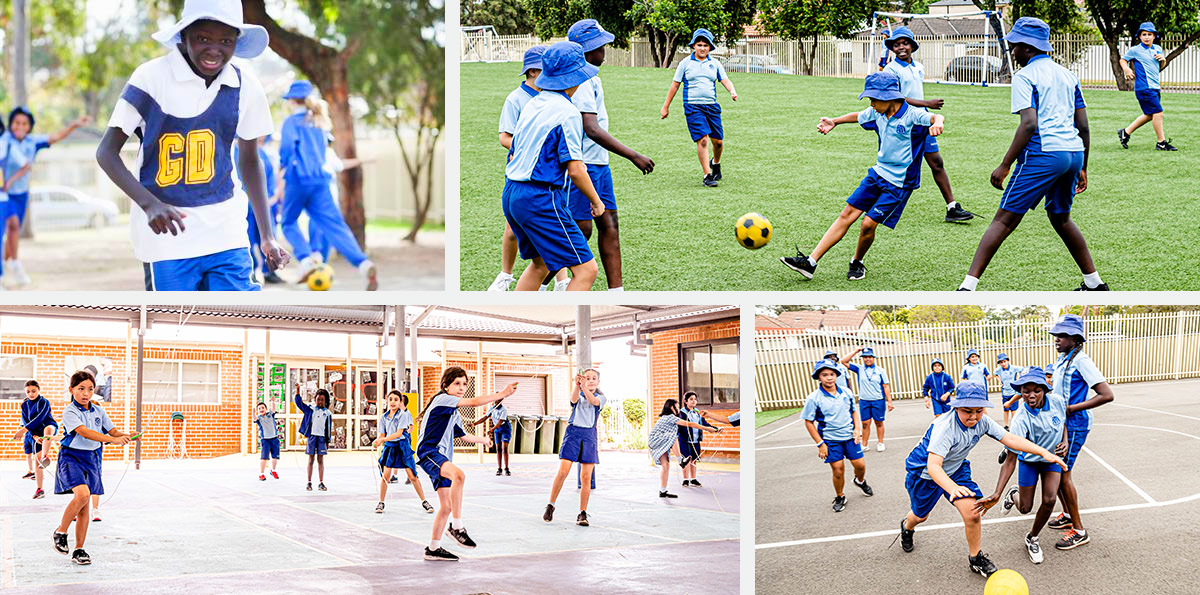 Sport
Sport at Sacred Heart Primary is about energy, teamwork, health and fun.
We have a proud sporting tradition, and students can take part in representative sports, from school to national level.
See the PDCPSSC website to learn more about opportunities in representative sport.
We offer a variety of sporting choices so all students can discover their passions and talents. These include:
Cricket
AFL
Basketball
Soccer
Cross-country
Touch football
Netball
Gymnastics
Swimming
Athletics.