The study of the creative arts enables young people to engage with and enjoy exploring expressive forms, ideas, and values.
The creative arts provides opportunities to enchant, explore, investigate and respond to the world through making and performing.
Creative and Practical Arts consists of four main areas: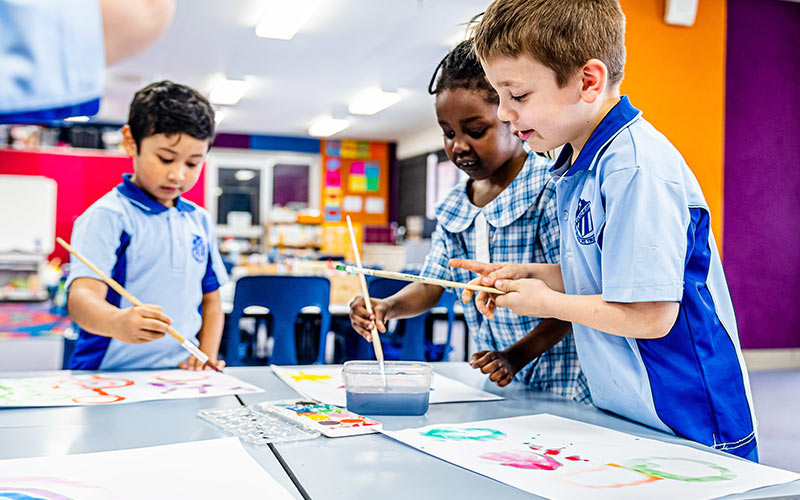 VISUAL ARTS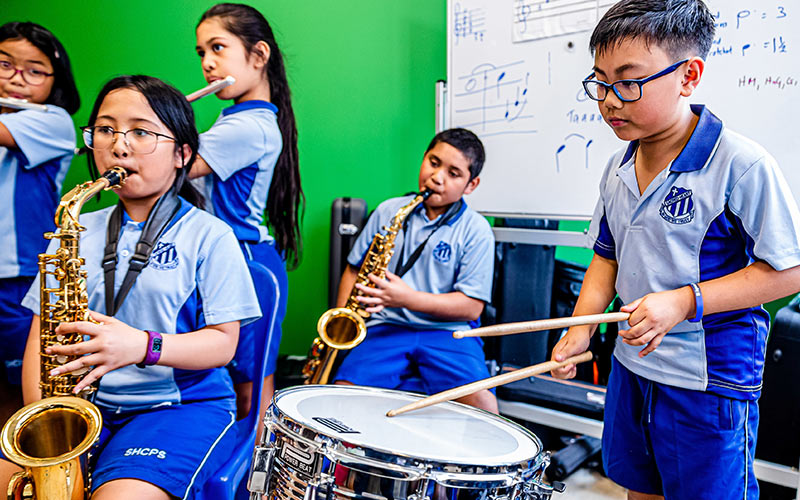 MUSIC
performing
organising sound
listening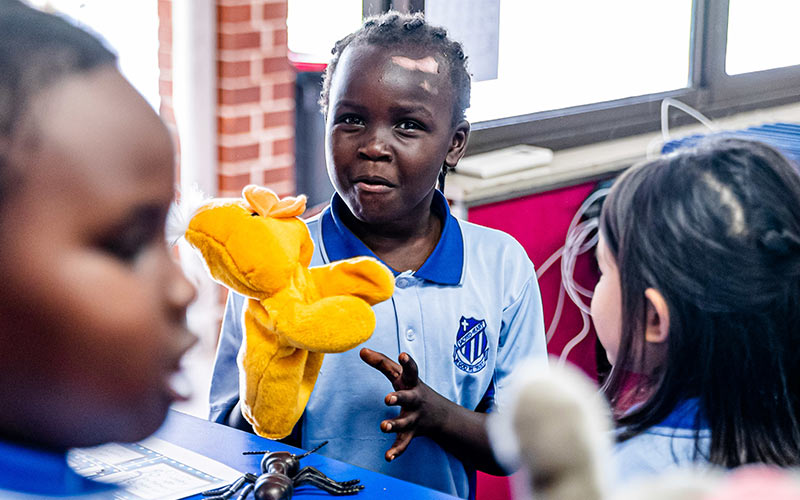 DRAMA
making
performing
appreciating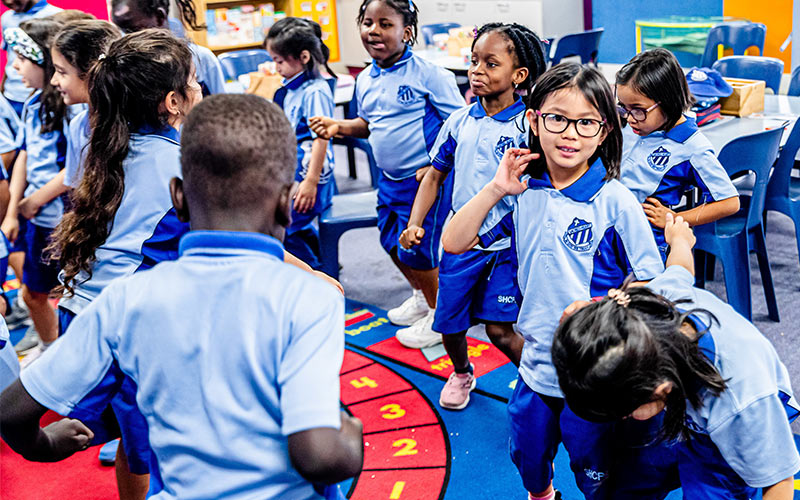 DANCE
performing
composing
appreciating
The syllabus helps students gain understanding and achievement across the four strands. It encourages children to want to get involved in art, and helps them develop a lifelong appreciation of the arts.
Our specialised Creative Arts teacher provides a varied program of music and dance. Opportunities for public performance are provided through eisteddfods and concerts.
Drama and visual arts are taught specifically in classroom programs, and are incorporated into many integrated units.
In visual arts, children are encouraged to explore the use of various media. A variety of artists and artworks are studied. Self-expression is encouraged and work is displayed around the classrooms and school.