Our mission is to provide a quality education for our children in a Christ-centred environment and to support, develop and promote the educative mission of the Catholic Church.
WE VALUE:
Respect
Openness
Compassion
Tolerance
Hope
Love
Trust
Dignity.
WE BELIEVE:
children are the focus of all our endeavours
in a caring school community where all feel safe, valued and respected
in an educational environment where we continually strive to meet the needs of children and the challenge of educational change.
WE CELEBRATE:
our Catholic tradition
the uniqueness and achievements of the individual
the richness of the diverse culture and background of our school community.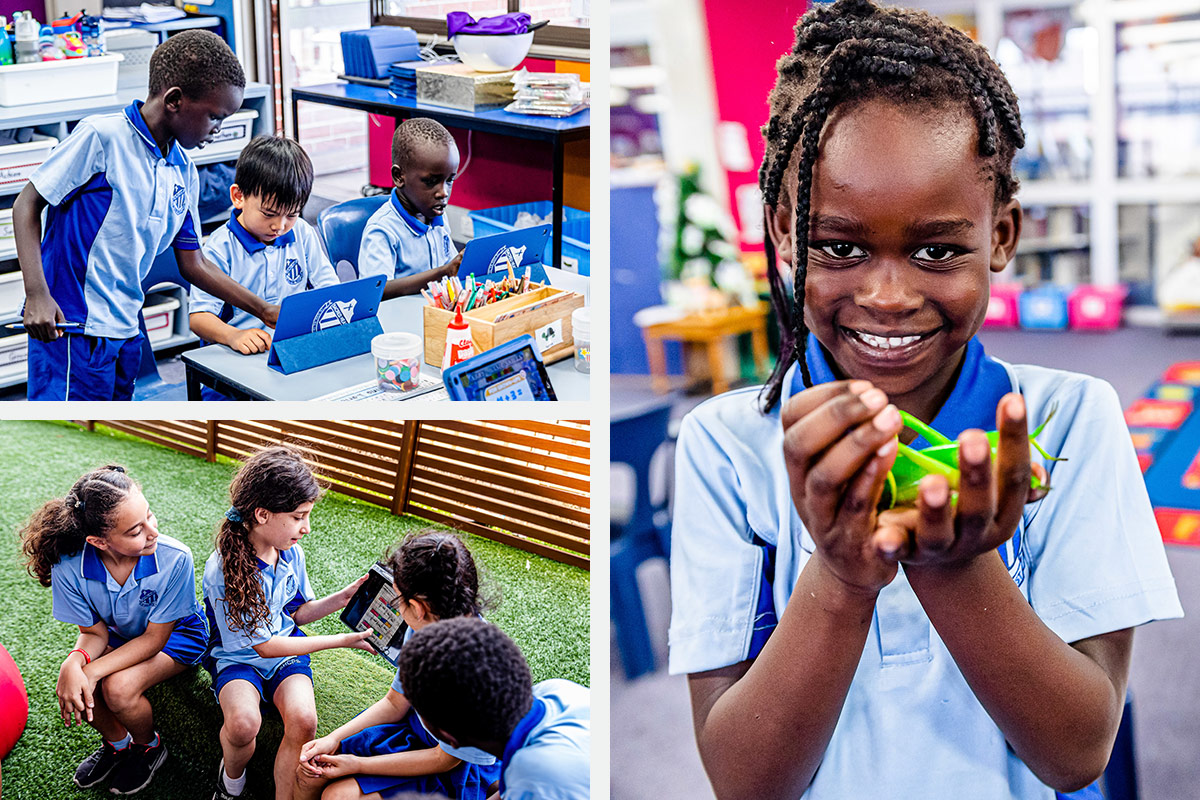 VISION STATEMENT
Faith Community
We strive to build a strong and caring faith community where children meet and deepen their knowledge and love of Jesus.
School Community
We strive to provide an environment where pastoral care is evident in relationships which are based on respect, honesty, and affirmation.
Learning Environment
We strive to make a difference in the lives of the children entrusted to our care, by developing children who are happy, confident and independent.
We strive to support the personal, spiritual and professional development of our staff by providing access to high quality professional development.
Curriculum
We strive to provide a relevant and balanced curriculum, reflecting student needs and current educational thinking.
Partnership
We strive to support, encourage and involve parents in understanding all aspects of their child's education.
We strive to promote the school and foster positive relationships with the wider community.