The Sacred Heart Catholic Primary community is privileged to learn and play in a beautiful and safe environment.
We take pride in our grounds and facilities, and all students have a responsibility to care for them.
The school has a well-equipped library and mobile technology units in all classrooms.
All classrooms are open and flexible learning spaces, which include a variety of technology, that allows the children to learn in a 21st century environment.
Sacred Heart boasts a Creative Arts teacher who provides the children with the opportunity to develop their artistic skills and express themselves creatively.
A before and after school care facility is also available for students. Various activities are available for the children at our centres ranging from craft, games, puzzles, cooking, dramatic play, construction and outdoor play.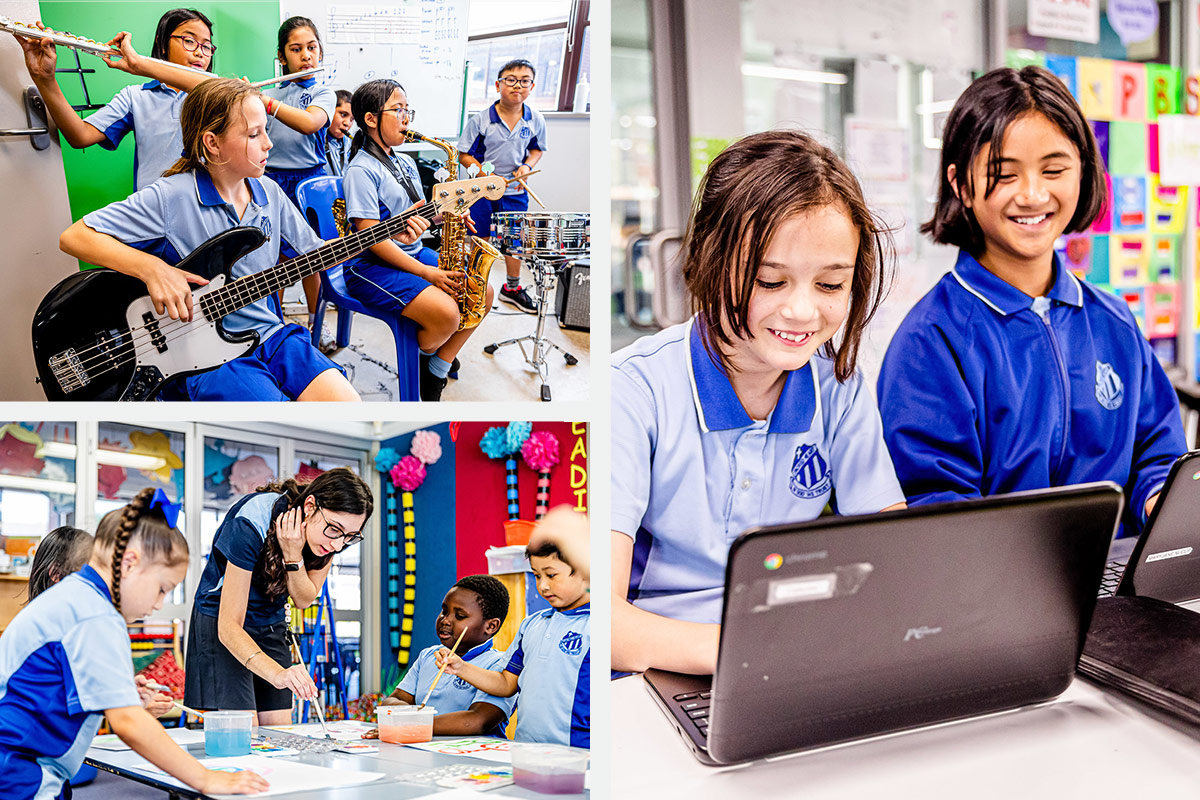 Come and see learning in action at Sacred Heart Primary
We'd love a chance to show you how learning works for young people in our school. Our dedicated teachers plan the learning in detail to help each student do their best.
Open Days How to Enrol Take a Virtual Tour Contact Us